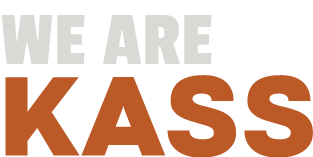 A full-service 3rd party logistics provider with over 25 years of industry knowledge and experience.
whether around the corner, across the country or around the world.
Where did the name

KASS come from?
We are often asked this question, and the answer reaches the core of what we are, what we stand for, and what is important to us – family. Be it traditional family relationships or strong business relationships, we are family-oriented, and hold these relationships to the highest regard.
KASS is short for young Kassidy Grace, who was taken from this earth well before her time, and is a tribute to our niece's memory, as well as a motivation for future successes and longevity.
KASS was built on 

hard work, dedication and relentless passion
2006
KASS TRANSPORT was born in 2006 in Corona, California with one tractor and one trailer hauling dry goods coast-to-coast with TEAM operators. After securing a large multi-stop frozen seafood contract transporting product coast-to-coast and back, the KASS Transport fleet grew to five company-owned units, six owner-operators, and 14 refrigerated trailers. When increased volume outgrew existing capacity, combined with rising diesel fuel prices, we created a unified plan to reduce costs and allow the KASS brand to run more efficiently through outsourcing of non-core business services. Following the Great Recession, we ultimately ceased operations of KASS Transport in 2010 to focus on its expanding affiliate.
2008
KASS LOGISTICS was founded in 2008 to supplement its asset affiliate, KASS Transport. We needed to provide reliable transportation solutions to our customers, so we created a network of partnered resources and became a fully-operational and thriving 3rd Party Logistics provider. After two years of solid growth, KASS Logistics relocated in 2010 to the foothills of the Pocono Mountains in Drums, Pennsylvania. We pride ourselves in providing state-of-the-art technology for our clients, partners and our team. By partnering with the transportation industry's leading software providers, we offer the most up-to-date and functional dispatch, tracking, and accounting capabilities to ensure seamless transactions.
2020
KASS FREIGHT LINES was created due to increased customer demands for asset commitments in a volatile trucking market. With a capacity crunch due to the 2020 pandemic, customers were uneasy with the inconsistent transactional market. Because of our proven track record, our clients knew they could turn to us for customized solutions. KASS Freight Lines' concentration is on local and regional dedicated opportunities hauling both full truckloads and volume partials. As our customers and partners grow with us, KASS Freight Lines will continue to strategically grow its volume partial portfolio into additional geographical locations.
Our company and our employees actively support our community through many local charities, youth sports programs and community activities. Whether volunteering, donating or serving as board members, our team works with and supports a diverse group of local organizations.
Near and dear to KASS is The KAIGAN Foundation, a nonprofit founded in 2016 after the Warner family's son was diagnosed with a rare and incurable kidney disease called IGA Nephropathy with Crescentic. The foundation is dedicated to providing awareness, research and support for juvenile kidney patients. Its mission is to alleviate costs for juvenile dialysis, fund costs for support groups, and help fund research clinics to promote early detection and to find a cure.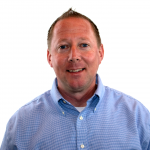 Jumper's Story
President | Co-Founder
Kenneth Jumper Warner was born in Washington, DC and grew up just outside of the Capital Beltway. He attended the Pennsylvania State University Smeal College of Business, and in his senior year had the opportunity to study abroad at the University of Maastricht in the Netherlands. After graduating with a degree in Business Logistics and International Business, Jumper went on to work for Jevic Transportation, an LTL carrier based out of Delanco, NJ. It was here that most of his hands-on knowledge was gained before ultimately taking him to the Los Angeles, CA area where KASS was conceived and the rest is history. Jumper is happily married to his beautiful bride Nicole and has three wonderful children. In their free time they enjoy traveling, camping and the outdoors.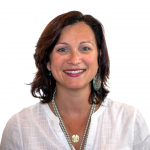 About Nicole
CFO | Co-Founder
Nicole Warner was born in Hazleton, PA and grew up in a small coal cracker town not far outside of city limits. She attended the Pennsylvania State University where she concentrated on Business Administration, followed by a successful career spanning several different industries. Most notably, she ran a successful real estate property development and management company spanning the southwestern corner of the country. Nicole is also is the founder of the KAIGAN Foundation, a non-profit dedicated to providing awareness, research and support for juvenile kidney patients. Nicole is the proud mother of three exciting and action packed children, and enjoys her quiet time with a nice book, traveling and tailgating at PSU.